Let the wedding planning begin with our virtual wedding tours. We know just how hard it can be to plan a wedding. After all, it's a day many of us have been dreaming of since we were little. This can make the process of bringing your dream wedding to life seem a little tricky, especially when it comes to envisioning the venue space and how it may play a role in your day.
We've made the process a little simpler for you. As much as we love showing our venue rooms off to you in person, we understand sometimes you want to see the space before scheduling an appointment to see it in person. Our virtual tours of potential wedding layouts are the perfect way to get a sense and feel of what your day could entail. 
On top of what you see on the tours, remember your wedding day can be whatever you want it to be. Whether you want to flip the table layout, deck the room with flowers, add a feature wall for photographs, or add table centrepieces that will leave your guests breathless. There are endless possibilities of what can be brought to our venue from your vision, or you can keep it sleek and simple the choice is entirely YOURS. Whatever you desire, know we are there to recommend local suppliers, whether you need help with room styling, photography, a wedding cake or a makeup artist. 
Now it's time to bring our venue to life with our virtual tours.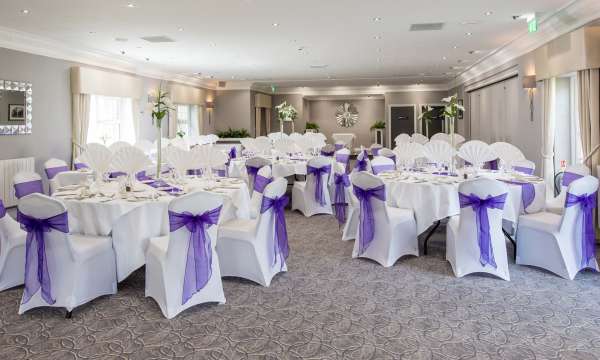 The Regency Suite
The Regency Suite is the perfect setting if you're seeking an extravagant affair with all those you hold dear. This room allows for a capacity of up to 160 people and can be used for both your ceremony and reception.
View the Ceremony Layout Virtual Tour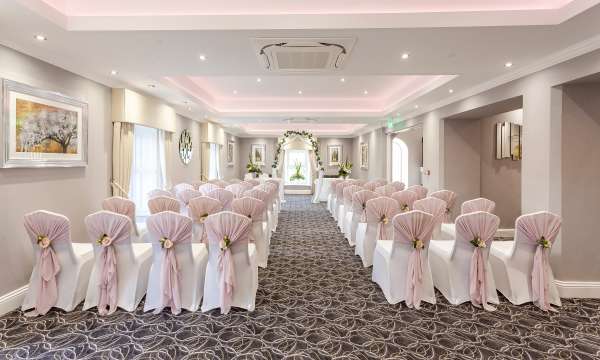 The Victoria Suite
The Victorian Suite is the ideal setting if you're seeking the perfect combination of an intimate and extravagant wedding celebration. This room allows for a capacity of up to 120 people and can be used for both your ceremony and reception.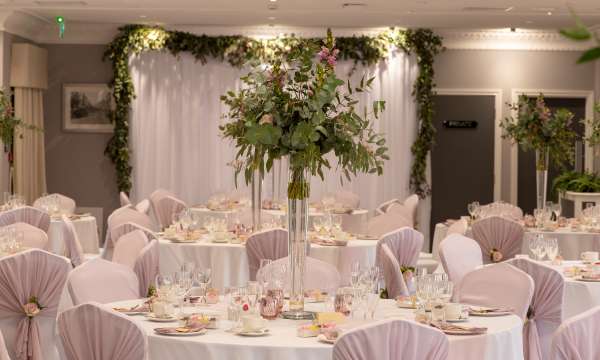 Wedding Brochure
Let the Devon Hotels Wedding Brochure be your compass to a day that echoes with elegance and charm, forever etched in the tapestry of your journey together. Your dream wedding begins here – a masterpiece painted with love, framed by beauty, and destined to be cherished eternally.